Next live-Stream service begins in:
Special ANNOUNCEMENT
We are continuing to monitor the COVID-19 Coronavirus outbreak along with State and Local measures being taken to mitigate the effects of this contagious disease. We have suspended our normal activities at the church to minimize potential exposure to the virus and to keep our folks safe and healthy. WE ARE the CHURCH as we stand together in prayer and fellowship... even if we are physically separated from each other for a season of time. Our hope and strength remains in the Lord who will provide for all of our needs through His riches in Christ Jesus (Phil 4:19).
​
All weekly activities, as of now, are dismissed including Royal Rangers and M-Pact Girls. Join us weekly for live streamed services on Facebook and here our website. You can enjoy worship with Pastor Ben McGinty, and our teachings from Pastor Andre Hernandez. Our Wednesday live streams will begin at 6:55PM. Our Sunday live streams will begin at 9:55AM. Follow us on Facebook to see any important changes!
​
Please keep us in your prayers. The Lord's work continues ... nothing can stand against us! If God be for us, who can stand against us! (Rom 8:31) Your financial support is also very much appreciated. You can donate to our church either from our Facebook page or from our website page
by clicking
here
.
All blessings to you in Christ!
​
We are monitoring the situation daily and will be prayerfully making decisions as we go. We hope you join us Wednesday night for our online service!
​
​
Thank you and God bless!
​
Lead Pastor
Andre Hernandez
Resurrection Sunday Online Live-Stream Service & Communion
watch last

Sunday's

service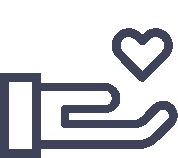 You must each decide in your heart how much to give. And don't give reluctantly or in response to pressure. "For God loves a person who gives cheerfully."
9:30am Sunday School
10:30am Worship Service
10:30am Kids Church
5:30pm VIP Youth Service

(every other week)
7:00pm Worship service
7:00pm Royal Rangers
7:00pm Mpact girls
1 1:00am - 1:00Pm
open prayer
free loving nursery care provided at all worship services