We are continuing to monitor the COVID-19 Coronavirus outbreak along with State and Local measures being taken to mitigate the effects of this contagious disease. OTHER THAN DOING ONE FAMILY SERVICE ON SUNDAYS, we have suspended our normal activities at the church to minimize potential exposure to the virus and to keep our folks safe and healthy.

WE ARE THE CHURCH

as we stand together in prayer and fellowship... even if we are physically separated from each other in this season. Our hope and strength remains in the Lord who will provide for all of our needs through His riches in Christ Jesus (Phil 4:19).
​
We are still continuing to operate at a 25% capacity along with other safety measures in line with the recent mandates made by the State of New Mexico as well as recommendations made by the CDC. Your safety and health is extremely important to us! For more details on how we are operating at this time, please click this link HERE to view our informational video.
​
Please keep us in your prayers. The Lord's work continues ... nothing can stand against us! If God be for us, who can stand against us! (Rom 8:31) Your financial support is also very much appreciated. You can donate to our church either from our Facebook page or from our website by clicking

here

. All blessings to you in Christ!
​
As of right now, for Sundays we will be having one family-style service at 10:30AM. There will be no nursery care and no kid's church. Other than that, all weekly activities are dismissed including Royal Rangers and M-Pact Girls. Our midweek services on Wednesdays will continue in an online format only for the time being. If you are not comfortable yet with coming to the church building, you can still join us for our live stream services on Facebook and here our website. Keep checking here and our Facebook page for special announcements on what to expect in the near future.
​
​
Thank you and God bless!
​
Albuquerque Revival Church
Join us for open prayer in the sanctuary between 11:30AM and 12:30PM
Join us on Facebook Live on Saturday evenings at 7:00PM for Oliver Rotzoll's Sunday School lessons
Watch last Sunday's Message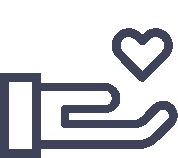 "You must each decide in your heart how much to give. And don't give reluctantly or in response to pressure. "For God loves a person who gives cheerfully."