We are excited to be able to offer Kid's Church on Sundays! Please ensure your child/children come with a mask. We will be doing our best to make sure they are distanced and separated by families and that they keep their mask on. Also, our midweek services are back in person! That includes Royal Rangers and MPact Girls. Unfortunately at this time we are unable to offer Nursery Care for our live services on Sunday's and Wednesday's. As with all services that are in person, masks are required in accordance with State regulations. If your child is 3 years or younger, they are not required to wear a mask per CDC recommendations.
​
Thank you and God bless!
​
Albuquerque Revival Church
Join us for open prayer in the sanctuary between 11:30AM and 12:30PM
Join us on Facebook Live on Saturday evenings at 7:00PM for Oliver Rotzoll's Sunday School lessons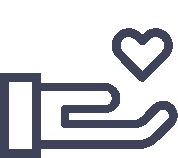 "You must each decide in your heart how much to give. And don't give reluctantly or in response to pressure. "For God loves a person who gives cheerfully."
Women's Virtual Conference!
We will be live streaming the conference here in the main sanctuary. Tickets are $10 and you can register

HERE.

Our doors open at 6pm